This series, based on ultra-realistic 3D computer graphics, and supported by the world's leading international scientists brings these forgotten creatures to the screen and explore the ideological controversies or frauds that accompany their discovery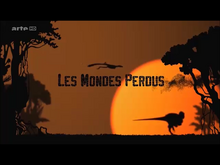 Ad blocker interference detected!
Wikia is a free-to-use site that makes money from advertising. We have a modified experience for viewers using ad blockers

Wikia is not accessible if you've made further modifications. Remove the custom ad blocker rule(s) and the page will load as expected.